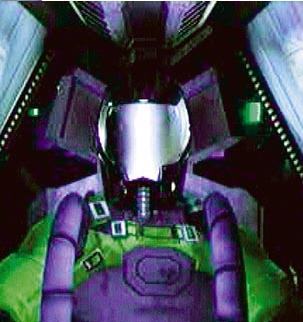 Mission 0-0
is a Mission seen in the opening cutscene of
Blast Radius
.
A Red light flashes causing Kayne to board his craft and buckle down.
After launching Kayne circled around to the back of the ship and saw two Kotan-Kai fighters locking in on course with his fighter. He fired two shots and destroyed them both before returning back.
After the cutscene is shown the title appears and explodes.